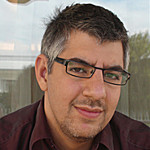 [T]he best bass library I've tried. It's not only the instant, sheer playability, but also the fact that it has various nuances, slides, which I love using, as well as a rather customisable sound. I've used it in all sorts of projects, from ads to computer games, and it always supports the gig fully!
Resonance, A Tale of Two Kingdoms
You can simply load up one of the patches, leave the interface alone, and start playing. If you close your eyes and play, then you'll hear a real upright bassist playing from your speakers. I don't know how [Orange Tree Samples] does it, but I think there's something akin to magic in [their] scripting.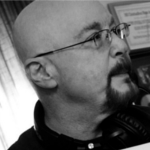 Orange Tree Cherry Electric Bass: A fruit of a different tree. It rocks, it rolls, it can funk you... this is one VERY versatile and beautifully sampled instrument. A TRUE 5 string, highly responsive instrument. Whether you incorporate some muting, or just let its sustain into near infinity, it's just so good. As always, Orange Tree has provided a rock solid engine, and an instrument that won't deplete your RAM unnecessarily. This is a first class solid, gut-grabbing bass, no sissy here. Highly recommended!
Producer/Songwriter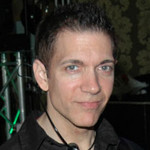 With its killer tone, fantastic preset list, and great bass cab selection, this is one must-have bass library!!
Producer/Composer/Musician, Composer for "Alex 2GUNS" Web Series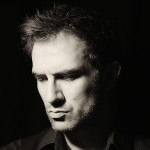 Orange Tree Samples' bass samples just sound incredible every time. So much attention has been paid to detail and purity of sound that they are just a pleasure to play with.
Songwriter/performer who has opened for and toured with Arcade Fire, The Script, Jackson Browne, The Dixie Chicks, Joe Cocker, and many others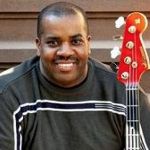 Orange Tree Samples got it right in my honest opinion. Warmth, growl, air… you can easily dial in your sound.
Bassist / Composer - NBC Orchestra, Tony Awards Orchestra, Broadway Orchestra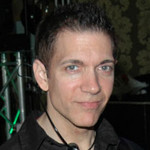 Hands down the best J-style bass sample library out now, and the most versatile presets I've ever heard!
Producer/Composer/Musician, Composer for "Alex 2GUNS" Web Series
[I]f you're in the market for a versatile electric bass library, I'd start (and likely end) your search with Cherry Electric Bass.
Bundle Contents
Product Details
Now you can play basslines like Nigel did on the timeless classic "Big Bottom". From acoustic bass to fretless and fretted electric basses, we've got you covered with this ultimate bass bundle.
Product Requirements
Available Disk Space
This bundle requires a total of 55.64 GB of free disk space in order to download and install the sample libraries. The total size of the download is 26.94 GB, and after installed the libraries occupy 28.7 GB. Each library in the bundle can be downloaded individually.
Native Instruments Kontakt Software
The sample library requires the full retail version of Native Instruments Kontakt 4.2 or greater, and it is not compatible with the free Kontakt Player.
Supported Interfaces
Stand-alone, AAX Native, VST, AU
Minimum System Requirements
Windows XP, Vista, Windows 7, or newer. Mac OS X 10.5 or newer.
---