Ultra-Realistic Sample Libraries for KONTAKT
Orange Tree Samples produces innovative sample libraries that enable musicians to achieve incredible realism with ease. Each product is designed for real-time performance and sequencing, without the tedious programming commonly required using conventional sample libraries. We attain this by combining state-of-the-art sampling techniques, proprietary physical modeling concepts, and innovative programming.
Shop Now
...[A]n incredible product. Not only does it have almost every feature imaginable, the sound is absolutely gorgeous...[Y]ou'll be hard pressed to find a better sampled acoustic guitar. The articulations and level of control are outstanding. The interface is easy to use and easy on the eyes. Most importantly, the sound is incredibly realistic.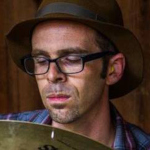 The range of sounds, just using the presets alone blows any [Electric Piano] emulation I have ever used out of the water. The responsiveness... the presets sound so good I have trouble choosing which sound to go with for each song.
Consultant Drum Channel, DJ - Drum Channel Radio, composer, keyboardist, vocalist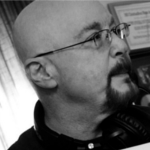 Having the excellent Orange Tree "Evolution Mandolin" as a part of my virtual instrument collection has really expanded my ability to add color to my acoustic based productions…which I expected. What I didn't anticipate was how really neat adding the Evolution Mandolin to my alternative and harder edged productions. The GUI is familiar for those of us with OT's Evolution guitar series, and there are limitless possibilities of timbres and FX possible. More importantly, straight out of the box, the instrument itself is just so REAL, beautifully recorded and easy to work with. The provided riffs are quite idiomatic, and there is, of course the option to manually play your own riffs when desired. I love this thing! Overall, for me a 10.
Producer/Songwriter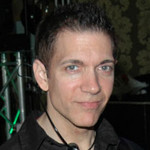 A "one of a kind" sample library that is the best of the best. A must-have in your arsenal of sounds!
Producer/Composer/Musician, Composer for "Alex 2GUNS" Web Series
About Us
Orange Tree Samples was founded on these fundamental principles:
To produce high-end sample libraries that sound virtually indistinguishable from a live performance. We achieve this by recording the subtleties that most other commercial sample libraries overlook and custom programming that ensures each library is enjoyable and intuitive to play.
To bring the same passion we have for creating exceptional quality, playable sample libraries to the Orange Tree Samples customer experience. We love what we do and we think it shows in our products and our customer service.
To maintain reasonable prices on all sample libraries. We believe that professional quality sample libraries should be accessible to all musicians, so we price our libraries accordingly, often far below that of competitive quality libraries.
---