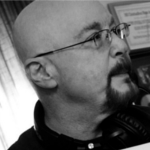 Orange Tree Cherry Electric Bass: A fruit of a different tree. It rocks, it rolls, it can funk you... this is one VERY versatile and beautifully sampled instrument. A TRUE 5 string, highly responsive instrument. Whether you incorporate some muting, or just let its sustain into near infinity, it's just so good. As always, Orange Tree has provided a rock solid engine, and an instrument that won't deplete your RAM unnecessarily. This is a first class solid, gut-grabbing bass, no sissy here. Highly recommended!
Producer/Songwriter
[I]f you're in the market for a versatile electric bass library, I'd start (and likely end) your search with Cherry Electric Bass.
Product Details
We've combined the most common bass playing techniques--fingered, muted fingered, picked, muted picked, and slapped articulations--into a detailed, easy-to-use solution for virtual bass. We sampled the five-string bass all the way down to its low B string, giving you plenty of room in the low notes. The bass was sampled directly from its output jack (DI), giving you the freedom of applying your own EQ, compressor, and other effects. Even completely dry, the bass has a full, deep tone, and easily fits right into any mix.
Cherry Electric Bass has over 2.5 GB of samples (compressed via Kontakt's lossless NCW compression to 1.4 GB), powered by extensive scripting to maximize these samples, not only making the sample library ultra-realistic, but very playable and easy to sequence with. Whether you're sequencing the bass track note by note or performing it live from a MIDI keyboard, the combination of high quality samples and extensive scripting makes your bass track sound like a live bassist.

Key Features:
- Over 2.5 GB of 24-bit samples (compressed to 1.4 GB using Kontakt's lossless NCW compression)
- Sampled down to a low B
- Up to 8x round-robin
- Automatic hammer-on, pull-off, slide up, slide down legato articulations
- Customizable mapping system that allows you to map the articulations by velocity, controller, keyswitch, or whichever method you prefer
- Lots of effects, such as slides, muted notes, fret noises, string slaps, and much more
Product Requirements
Available Disk Space
This product requires a total of 2.7 GB of free disk space in order to download and install the sample library. The total size of the download is 1.3 GB, and after installed the library occupies 1.4 GB.
Platform Version
Kontakt 4.2.4
This product requires the full retail version of Kontakt and is not compatible with the free Kontakt Player.
Supported Interfaces
Stand-alone, AAX Native, VST, AU
Minimum System Requirements
Windows XP, Vista, Windows 7, or newer. Mac OS X 10.5 or newer.
Product Downloads
Released: January 11, 2012 - Latest Update: July 11, 2016
Interested in more products like
Cherry Electric Bass
? Check out these product categories:
Basses
,
Electric Basses
---