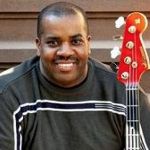 Orange Tree Samples got it right in my honest opinion. Warmth, growl, air… you can easily dial in your sound.
Bassist / Composer - NBC Orchestra, Tony Awards Orchestra, Broadway Orchestra
Product Details
As Orange Tree Samples' most extensively sampled instrument to date, Iconic Bass™ Jaco provides incredible realism and playability. According to Orange Tree Samples founder, Greg Schlaepfer, "Iconic Bass Jaco was the most challenging bass library we've produced. As a bass player, and a huge fan of the man, I was extremely demanding in producing this library. I'm certain that the end result made it worth the effort. This library establishes a new standard for us. It has more detail and features than any of our existing libraries, including retrigger samples, multiple velocity layers, and variable release samples. It takes advantage of Kontakt's powerful scripting engine to produce realism that would not otherwise be achievable. Even seasoned pros will not be able to tell the difference between a well played performance with Iconic Bass Jaco and a live bass player. Best of all, it's really enjoyable to play."
Jaco's famous fretless jazz bass is currently in poor shape, painstakingly glued together after it was smashed in the mid '80s. Orange Tree Samples was able to get as close as possible by using a recreation of Jaco's bass made by the same company as the original model. We meticulously recreated the fine details, such as using the identical roundwound .045 gauge strings that Jaco preferred, and sampled the bass directly from the output of the electric bass, the way Jaco typically recorded in the studio. To achieve his dynamic tone, Iconic Bass Jaco features samples taken from several different plucking positions, such as playing close to the bridge in order to obtain the growly, biting tone commonly called the "Jaco growl". And just like Jaco, who worked in jazz, pop, and rock, this library fits in many musical genres. For example, just add distortion to the "Jaco growl" and you'll find it fits perfectly in hard-hitting rock tracks. The library also includes samples with a deeper, mellower tone where the plucking hand is much closer to the neck of the bass, and fits very well in many pop and rock productions.
In addition to using traditional sampling techniques to reproduce Jaco's legendary fretless bass tone, Iconic Bass Jaco introduces the next generation of scripted sample libraries. Using Kontakt's powerful scripting engine, the library intelligently reproduces the audio cues that have historically distinguished live bass playing from those that are sampled. These subtle nuances combine together to have a significant impact in creating the most realistic sound possible. For example, a big giveaway of a sampled bass is the unrealistic silences at the end of notes and between notes. Thus, over half of the samples in this library are devoted to release samples, note transition samples, and fret noises--elements crucial for achieving a realistic sounding performance.

Iconic Bass Jaco's features include:
- Nearly 4,000 24-bit 48 kHz samples for optimal quality, with a total file size of more than 2.5 GB.
- A pristine signal that was captured directly from the output of the bass, providing complete freedom to apply effects, EQ, or amp sims as desired.
- Individually sampled strings with a scripting engine that automatically determines which frets and strings are used, increasing the realism of both the tone of the bass and the performance, because each string is monophonic.
- Different release samples depending on the duration of each note. In live performances, staccato notes generally have a noisier release sound than long, sustained notes. This is factored into the programming of Iconic Bass Jaco.
- Three plucking positions, each with three velocity layers, and 2x intelligent round-robin sample cycling.
- Legato articulations such as hammer-ons and pull-offs.
- Natural and artificial harmonics, which produce a ringing, bell-like tone, that was a part of Jaco's signature style.
- Retrigger samples are used so that different samples are used when the same note is repeated, resulting in a more authentic sounding performance.
- Pre-pluck samples. The sound that the bassist's finger makes as it moves across the string before plucking it. This subtle addition provides an important audio cue to convince listeners that the bass is live, not sampled.
- Effects such as muted notes, rakes, string slaps, and much more.
- The ability to slide from one note to any other with incredible realism.
- Low D samples. Although uncharacteristic of Jaco's style, this feature enables Iconic Bass Jaco to fit perfectly in rock, metal, and other styles of music.
- Includes amp/cab impulses modeled after specific signature Jaco tones. These can be accessed directly from the interface, or applied using your favorite convolution plugin.
Product Requirements
Available Disk Space
This product requires a total of 4 GB of free disk space in order to download and install the sample library. The total size of the download is 1.3 GB, and after installed the library occupies 2.7 GB.
Platform Version
Kontakt 2.2.3
This product requires the full retail version of Kontakt and is not compatible with the free Kontakt Player.
Supported Interfaces
Stand-alone, AAX Native, VST, AU
Minimum System Requirements
Windows XP, Vista, Windows 7, or newer. Mac OS X 10.2.6 or newer.
Product Downloads
Released: June 25, 2009 - Latest Update: May 31, 2010
Interested in more products like
Iconic Bass Jaco
? Check out these product categories:
Basses
,
Electric Basses
---