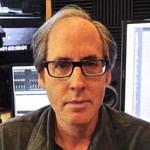 Pure Jazz Vibes is something I've wished for a long while--a truly warm, vintage instrument, impeccably sampled that exudes character and attitude. The mic positions make placing it in various instrumental groupings and mix spaces a breeze. The tone gives it a leg up on many others I've used before, and I look forward to using this in my palette for many years to come!
Composer: House Of Cards, Blackfish, Monk
The unique character of the Yamaha C7 is masterfully captured in every detail. You have one of the finest pianos in the world at your fingertips. When I am in a studio or a live performance surrounding, and I need a realistic piano software to work effortlessly, the Evolution Rosewood Grand by Orange Tree Samples ticks the box every time.
Composer, Producer, Remixer: Holm Records, EMI, Ozella Music, Lemongrass Music, ZYX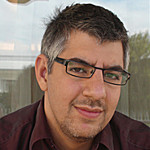 [T]he best bass library I've tried. It's not only the instant, sheer playability, but also the fact that it has various nuances, slides, which I love using, as well as a rather customisable sound. I've used it in all sorts of projects, from ads to computer games, and it always supports the gig fully!
Resonance, A Tale of Two Kingdoms
You can simply load up one of the patches, leave the interface alone, and start playing. If you close your eyes and play, then you'll hear a real upright bassist playing from your speakers. I don't know how [Orange Tree Samples] does it, but I think there's something akin to magic in [their] scripting.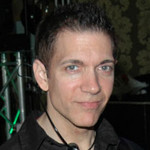 A "one of a kind" sample library that is the best of the best. A must-have in your arsenal of sounds!
Producer/Composer/Musician, Composer for "Alex 2GUNS" Web Series
Being a music producer means my soundware has to be of super high quality and also able to help the song get its emotional message across. Orange Tree Samples has a versatility that works in the wide range of genres I produce and the presence and warmth to both fit into a thick mix or proudly stand solo. A favorite feature of mine is the timbre control in Evolution Rosewood Grand that allows you to tailor the character into more than a dozen useful and unique piano sounds from rich traditional to experimental...awesome!
Guitarist, Composer, Producer: A Flock of Seagulls)
Bundle Contents
Product Details
Set loose your creativity with this quintessential trio of jazz instruments.
Product Requirements
Available Disk Space
This bundle requires a total of 17.78 GB of free disk space in order to download and install the sample libraries. The total size of the download is 8.14 GB, and after installed the libraries occupy 9.64 GB. Each library in the bundle can be downloaded individually.
Native Instruments Kontakt Software
The sample library requires the full retail version of Native Instruments Kontakt 4.2 or greater, and it is not compatible with the free Kontakt Player.
Supported Interfaces
Stand-alone, AAX Native, VST, AU
Minimum System Requirements
Windows XP, Vista, Windows 7, or newer. Mac OS X 10.5 or newer.
Released: April 3, 2014
Interested in more products like
Jazzaholic Bundle
? Check out this product category:
Bundles
---