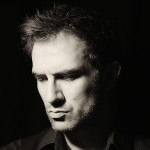 Orange Tree Samples' bass samples just sound incredible every time. So much attention has been paid to detail and purity of sound that they are just a pleasure to play with.
Songwriter/performer who has opened for and toured with Arcade Fire, The Script, Jackson Browne, The Dixie Chicks, Joe Cocker, and many others
Product Details
Orange Tree Samples is proud to present Evolution Rick, a deeply-sampled electric bass guitar sample library. At its core, Evolution Rick consists of extensive samples complemented by a powerful script. These two facets work in unison to give you ultra-realistic bass sounds with minimal effort.
Evolution Rick has chromatic samples for each string, meaning that each fret was individually sampled. It has 32x round-robin and three morphing velocity layers for a smooth dynamic range. It has time-dependent release samples (15 different release times sampled) as well as time-dependent legato samples. The legato samples consist of hammer-ons and pull-off articulations sampled chromatically up to a minor 3rd upward and a minor 3rd downward as well as chromatic half-step slides. These legato samples were sampled at up to eight different transition times. We also sampled muted notes (8x round-robin), pre-roll samples (32x round-robin), muted slap samples (8x round-robin, 8 velocities), as well as slap releases (4x round-robin). The slap releases were sampled chromatically on each string, so they are specific release transitions from a sustained note.
We spent a lot of time making the interface and engine as flexible and customizable as possible, without forsaking instant playability. Essentially, we put you in complete control over how the mapping, tone, and other settings work, but have everything set to defaults that make it easy to load and start playing with minimal tweaking.
That's one of the main reasons we included built-in effects to recreate a complete bass rig, covering amp/cab modeling, EQ, compressor, and a bass chorus effect. That way you can get complete bass tones directly within the sample library, but also have the option to bypass the internal effects in favor of using an external guitar effects processor of your choice.
Also, many factors are automated using intelligent scripting, such as our premium fretting selection algorithm. However, if you wish to bypass this at any time, we've included the functionality to manually select which strings you want the notes to be played on.
By emphasizing realism and playability, we want playing Evolution Rick to give you the same excitement and inspiration as playing a real bass guitar.

Key Features:
- Over 7 GB of samples (4.7 GB using Kontakt's NCW lossless compressed format)
- 32x round-robin, 3 morphing velocity layers, chromatically sampled
- Advanced scripting with legato articulations, slides, and much more
- Onboard amp/cab modeling, compressor, EQ, and chorus effects
- Internal factory presets as well as external preset system for easy sharing of presets
Product Requirements
Available Disk Space
This product requires a total of 9.2 GB of free disk space in order to download and install the sample library. The total size of the download is 4.5 GB, and after installed the library occupies 4.7 GB.
Platform Version
Kontakt 4.2.4
This product requires the full retail version of Kontakt and is not compatible with the free Kontakt Player.
Supported Interfaces
Stand-alone, AAX Native, VST, AU
Minimum System Requirements
Windows XP, Vista, Windows 7, or newer. Mac OS X 10.5 or newer.
Product Downloads
Released: June 23, 2013 - Latest Update: July 9, 2013
---