Ultra-Realistic Sample Libraries for KONTAKT
Orange Tree Samples produces innovative sample libraries that enable musicians to achieve incredible realism with ease. Each product is designed for real-time performance and sequencing, without the tedious programming commonly required using conventional sample libraries. We attain this by combining state-of-the-art sampling techniques, proprietary physical modeling concepts, and innovative programming.
Shop Now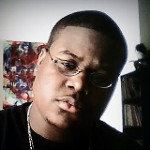 Evolution Strawberry is by far one of the most incredible virtual instruments I've ever used. The sound you get from it is very authentic and very clean. It's an advanced yet very easy to use instrument and I will most definitely be using it for any up and coming rock driven projects I'm involved with.
Producer for Scarface, 50 Cent, Kill the Alarm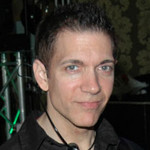 With its killer tone, fantastic preset list, and great bass cab selection, this is one must-have bass library!!
Producer/Composer/Musician, Composer for "Alex 2GUNS" Web Series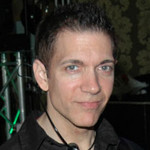 I LOVE THIS LIBRARY! Attention to detail is what sets Evolution Bluegrass Banjo apart from others. Beautifully sampled, with a plethora of super useful presets! A must have for any producer/musician! Evolution Bluegrass Banjo is the REAL deal... NOTHING ELSE EVEN COMES CLOSE!
Producer/Composer/Musician, Composer for "Alex 2GUNS" Web Series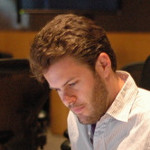 It's the first thing I go to when I need an acoustic guitar. It's such an incredibly playable and expressive instrument! Yes, I'm calling it an instrument and not just a sample library. It's become an integral part of my palette and I recommend it highly! Orange Tree Samples has certainly set a standard for guitar libraries!
Additional music for Gears of War 2, Gears of War 3, The Sims 3, Friday the 13th, Desperate Housewives
About Us
Orange Tree Samples was founded on these fundamental principles:
To produce high-end sample libraries that sound virtually indistinguishable from a live performance. We achieve this by recording the subtleties that most other commercial sample libraries overlook and custom programming that ensures each library is enjoyable and intuitive to play.
To bring the same passion we have for creating exceptional quality, playable sample libraries to the Orange Tree Samples customer experience. We love what we do and we think it shows in our products and our customer service.
To maintain reasonable prices on all sample libraries. We believe that professional quality sample libraries should be accessible to all musicians, so we price our libraries accordingly, often far below that of competitive quality libraries.
---