Ultra-Realistic Sample Libraries for KONTAKT
Orange Tree Samples produces innovative sample libraries that enable musicians to achieve incredible realism with ease. Each product is designed for real-time performance and sequencing, without the tedious programming commonly required using conventional sample libraries. We attain this by combining state-of-the-art sampling techniques, proprietary physical modeling concepts, and innovative programming.
Shop Now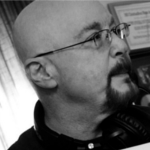 Orange Tree Cherry Electric Bass: A fruit of a different tree. It rocks, it rolls, it can funk you... this is one VERY versatile and beautifully sampled instrument. A TRUE 5 string, highly responsive instrument. Whether you incorporate some muting, or just let its sustain into near infinity, it's just so good. As always, Orange Tree has provided a rock solid engine, and an instrument that won't deplete your RAM unnecessarily. This is a first class solid, gut-grabbing bass, no sissy here. Highly recommended!
Producer/Songwriter
Being a music producer means my soundware has to be of super high quality and also able to help the song get its emotional message across. Orange Tree Samples has a versatility that works in the wide range of genres I produce and the presence and warmth to both fit into a thick mix or proudly stand solo. A favorite feature of mine is the timbre control in Evolution Rosewood Grand that allows you to tailor the character into more than a dozen useful and unique piano sounds from rich traditional to experimental...awesome!
Guitarist, Composer, Producer: A Flock of Seagulls)
[T]he pitch bend slides in SLIDE Lap Steel are excellent. The slides here are miles ahead of the usual pitch bend in synths and typical attempts for slides in guitar sample libraries.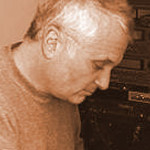 The controlled random percussive chiffs used in your mono mode, matched with the beautiful sustained flute in which vibrato and key noise can be added, in addition to your other creative programming, makes this a great virtual instrument for a wind synthesist to have in their collection.
Performer: John Williams, Danny Elfman, James Newton Howard, James Horner, Michael Brecker, Yellowjackets, Bobby McFerrin
About Us
Orange Tree Samples was founded on these fundamental principles:
To produce high-end sample libraries that sound virtually indistinguishable from a live performance. We achieve this by recording the subtleties that most other commercial sample libraries overlook and custom programming that ensures each library is enjoyable and intuitive to play.
To bring the same passion we have for creating exceptional quality, playable sample libraries to the Orange Tree Samples customer experience. We love what we do and we think it shows in our products and our customer service.
To maintain reasonable prices on all sample libraries. We believe that professional quality sample libraries should be accessible to all musicians, so we price our libraries accordingly, often far below that of competitive quality libraries.
---