Ultra-Realistic Sample Libraries for KONTAKT
Orange Tree Samples produces innovative sample libraries that enable musicians to achieve incredible realism with ease. Each product is designed for real-time performance and sequencing, without the tedious programming commonly required using conventional sample libraries. We attain this by combining state-of-the-art sampling techniques, proprietary physical modeling concepts, and innovative programming.
Shop Now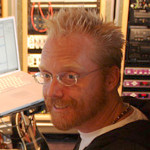 Man, this thing is totally wicked! I was just jamming out with Evolution Dracus and it literally felt like I had picked up a guitar. I found it really inspiring and easy to add effects to create my own tone. Having the extra low notes really adds to the whole experience, making it a lot easier to get some heavy sounding stuff!
Zack and Miri, Clerks II, Scary Movie 3/4/5, Samurai Jack
[O]ne of the most convincing and configurable electric guitar libraries available...[A] tremendous value in the world of guitar samples, and will likely find its way to the top of many buying lists.
9 out of 10 rating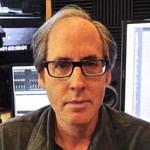 Pure Jazz Vibes is something I've wished for a long while--a truly warm, vintage instrument, impeccably sampled that exudes character and attitude. The mic positions make placing it in various instrumental groupings and mix spaces a breeze. The tone gives it a leg up on many others I've used before, and I look forward to using this in my palette for many years to come!
Composer: House Of Cards, Blackfish, Monk
[T]he pitch bend slides in SLIDE Lap Steel are excellent. The slides here are miles ahead of the usual pitch bend in synths and typical attempts for slides in guitar sample libraries.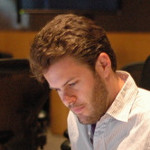 It's the first thing I go to when I need an acoustic guitar. It's such an incredibly playable and expressive instrument! Yes, I'm calling it an instrument and not just a sample library. It's become an integral part of my palette and I recommend it highly! Orange Tree Samples has certainly set a standard for guitar libraries!
Additional music for Gears of War 2, Gears of War 3, The Sims 3, Friday the 13th, Desperate Housewives
About Us
Orange Tree Samples was founded on these fundamental principles:
To produce high-end sample libraries that sound virtually indistinguishable from a live performance. We achieve this by recording the subtleties that most other commercial sample libraries overlook and custom programming that ensures each library is enjoyable and intuitive to play.
To bring the same passion we have for creating exceptional quality, playable sample libraries to the Orange Tree Samples customer experience. We love what we do and we think it shows in our products and our customer service.
To maintain reasonable prices on all sample libraries. We believe that professional quality sample libraries should be accessible to all musicians, so we price our libraries accordingly, often far below that of competitive quality libraries.
---